About Key Links
Key Links was developed by Jill Eggleton, an International Educational Consultant in Literacy, with a wide variety of teaching experiences spanning over thirty years.
Key Links Digital incorporates interactive features to foster a child´s love for reading.
Suitable for use in classroom or home-based learning
Easy-to-operate bookshelf layout, titles are organised by colour and sequence
Interactivity and animations enhance the reading experience
Narration and vivid speech bubbles reinforce reading expressions
Teachers and Parents have an overview of child´s progress
Flexible plans and are available for different needs of your classes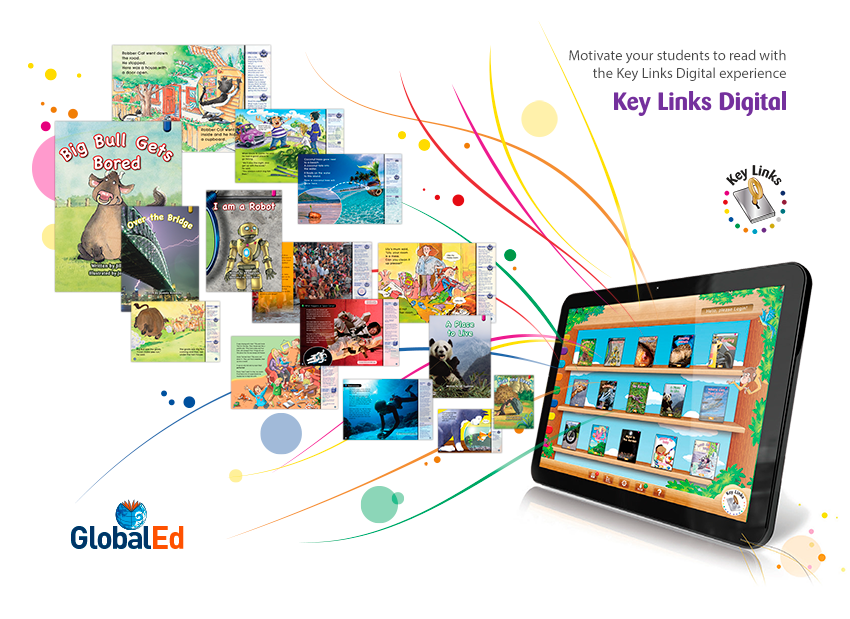 Web version is now available!
New version supports iPad, Android, Windows, Mac OSX and Linux